This winter, a group of people, previously from Blue Man Group, produced an immersive theater production. The show was put on in a secret location in the last two weeks of April, which gave it an authentic speakeasy feel. Named The Panther Room, for the eye color changing panther portrait on the bar wall, the show started the audience off with confessionals and ended with tuxedo'd band and sequined dancing girl finale. I was the video designer for the video backdrops and live performance video pieces.
The video design included using Brightsign players for looping backdrops, portable low cost projectors for projection on the talent's body, and live video mixing using Vidvox's VDMX on the dancers and band members.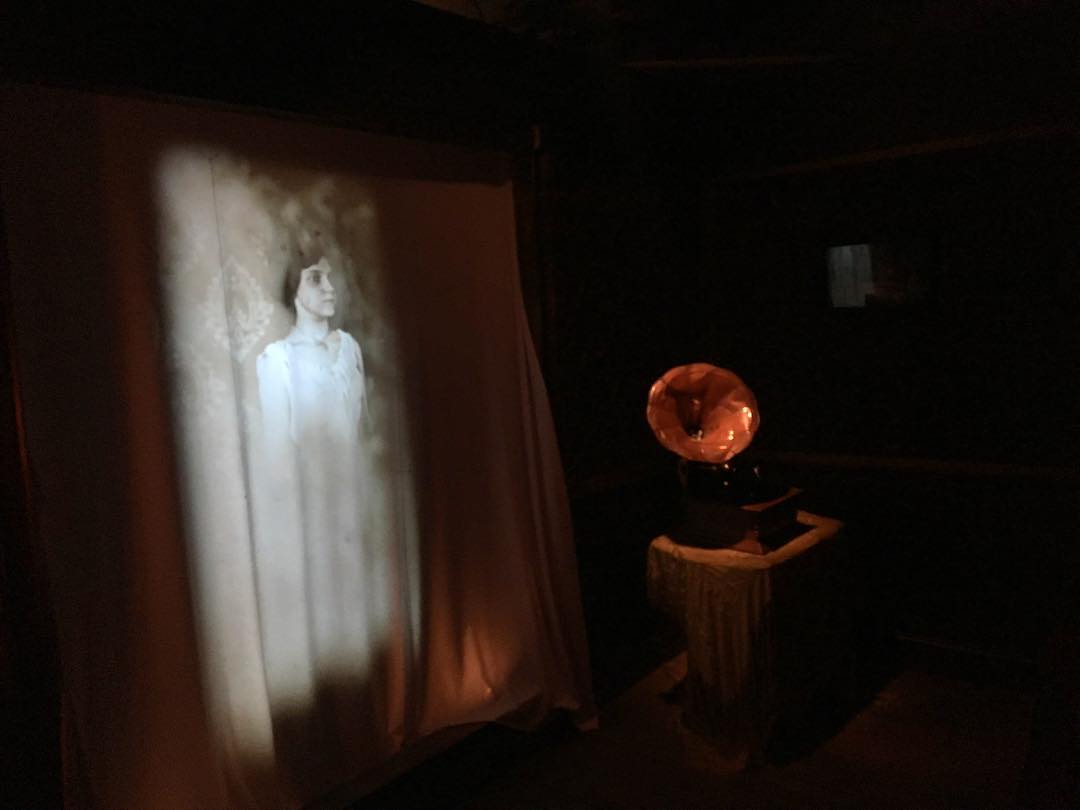 The final performance culminated in a raucous afterparty. Below are some of the best photo booth images of the producers, crew and performers.